Roofing SEO 
We tailor a custom content marketing strategy for each client. Our experienced copywriters know exactly how to make words sell.  Are you looking to bring in more leads and jobs?  Let our roofing SEO company optimize your roofing website for search engines and drive more organic traffic.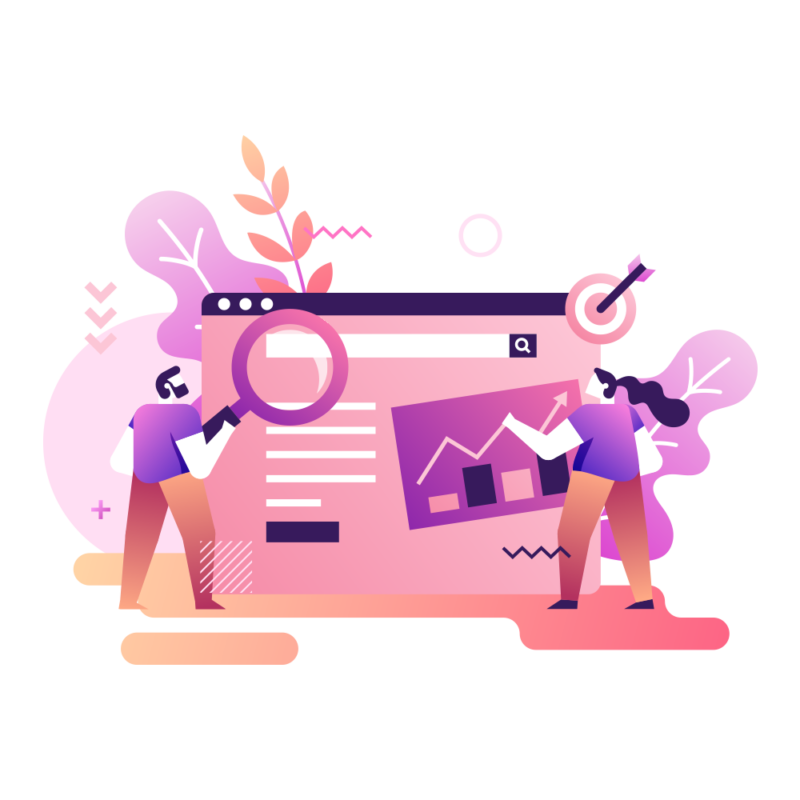 SEO for Roofing Companies
Search Engine Optimization (SEO) is a very effective marketing tactic with a huge impact on the sales performance of modern-day businesses. The process aims to boost the number of website visitors through 'organic' or 'unpaid' search engine results, which in turn results in higher engagement and more conversions. Further, SEO requires significantly less investment than paid ads and produces sustainable results to generate new roofing leads and more business.
SEO is an integral part of every marketing strategy, and it can be used extensively to improve the revenue of any roofing company. At SEO Roofers, we can help you leverage the power of Search Engine Optimization. We are a leading digital marketing agency geared to offer the best SEO for roofing companies. We analyze your roofing website, use a strategic combination of competitive and location-specific roofing keywords, create a detailed plan, and put it into action to maximize the reach and interest of your online presence.
Our Roofing SEO Services
Title tag & meta optimization
Headings
URL optimization
Content optimization
Mobile friendliness
User Experience (UX) optimization
Website speed optimization
Effective linking structure

Off-Page Optimization
Creating shareable content
Social media promotion & engagement
Forums
Link analysis
Link building
Guest posts
Online business directory submission
Roofing newsletters
SEO for Roofing Contractors
Being a leading roofing SEO company, we use white hat SEO techniques that are proven to double, triple, or even 10X your traffic.  Our SEO for roofing contractors process is transparent and straightforward. Our SEO marketers use a 6-step process to make a roofer website search-engine-friendly.
Step 01 - Research and Discovery Phase
Our SEO journey begins with goal setting and keyword research. In this phase, our team starts with the initial assessment of your marketing goals and devises a tactical plan that is aimed towards your business's growth. We develop strategic time & revenue-based objectives, key SEO strategies to be used, and additional resources needed to secure the top position in search results. Further, we find a list of roofing keywords that are trending, industry-relevant, and show high returns.
Step 02 - Competitor Analysis
The roofing industry in the US is highly competitive. It's important to ensure your website is tailored to meet the needs of local consumers and has elements that can leave your competitors in the dust. Being a credible roofing marketing agency, we invest significant time to track the strategies of your competitors and derive insights that can strengthen our SEO efforts.  We focus on aspects like URL optimization, content quality, domain rating, and more to devise more refined SEO campaigns.
Step 03 - Technical SEO Analysis
At SEO Roofers, we understand that SEO for roofing companies is a complex affair, and thus, we pay attention to every detail that can affect the online visibility of our clients. We invest significant time on technical analysis of existing websites - it helps us to uncover issues that are preventing the site from ranking high. We identify and fix crawl errors, check the status of XML sitemaps, assess website loading times, and more to improve the website performance and inflow of website visitors.
Step 04 - Onsite Optimization
Onsite optimization is an important phase of our roofing company SEO process. Here, our SEO experts ensure that your site elements including webpages, titles, content, tags, images, and more are in sync with the best SEO practices. We work to assess, adjust, and optimize certain elements of your website, making it easier for search engines to 'understand' your site structure and 'crawl' your website for higher online visibility.
Step 05 - Link Building
SEO for roofing companies is of no value if you don't have a well-rounded link building plan. Our team understands the importance of link building in establishing authority and emphasizes an E-A-T (Expert, Authoritative, and Trustworthy) concept to create and maintain a healthy link profile of your roofing website. Our strategic approach to link building, coupled with vast industry knowledge, empowers us to increase the quality & number of inbound links for better SEO performance.
Step 06 - Reporting and Refining
Measuring the improvements in keyword rankings, reporting, and fine-tuning the SEO campaign is important to achieve the best position in search results. We make it a point to cover details like domain metrics, organic traffic, and other result-driven data to show the effectiveness of our roofing SEO campaigns. Our detailed report enables us to reflect on our process and further refine it to attract more traffic, leads, & conversions.
GROW TRAFFIC & INCREASE REVENUE
Tell us about your project
Let us help you get your business online and grow it with passion
Attract and persuade your target market and increase your website's visibility in the search engines with the content provided by our professional copywriters.
"I was trying to rank for roof repair and roof replacement keywords for like 2 years. My friend recommended me to connect with SEO Roofers, and I'm so great that I did. They are very professional and helped me rank on the first page of Google in just 3 months. Love their work!"

"My roofing website was kind of outdated - no wonder the bounce rate was alarmingly high. I hired SEO Roofers to revamp my website, and what a fine job they did! My web design looks very sleek and professional. Thank you guys, will hire you again."
"Team SEO Roofers is highly skilled in helping roofing contractors. I hired them for both SEO for roofers and PPC, and they did a fantastic job. Highly recommended, I'll continue my campaigns with them!."

Gabriel Townsend
Quality Realty Service